The Gambling Commission has fined gambling operator TonyBet almost £500,000 over social responsibility and anti-money laundering failures. The regulator has also issued the operator with a warning and demanded that it undergo a third-party audit. The penalty is the latest in a string of enforcement actions from the Commission, as it seeks to crack down on non-compliant operators.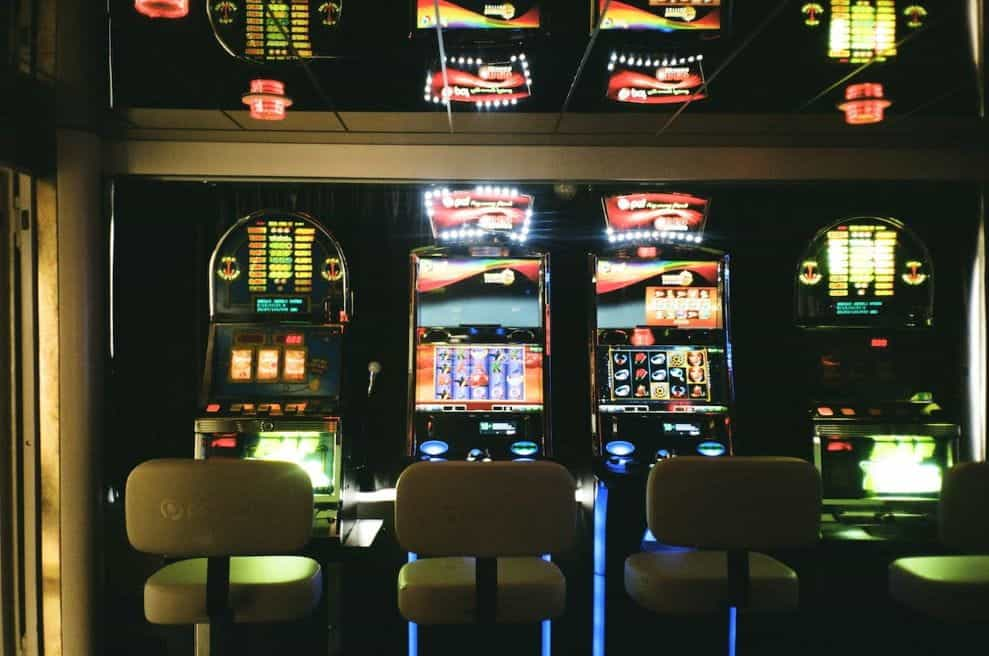 The Gambling Commission's latest enforcement action comes as part of its prolonged crackdown on operators ahead of incoming legislation. ©Darya Sannikova/Pexels
Unfair Terms
The UK's gambling watchdog has issued its latest penalty to international gambling operator TonyBet. The Estonian-based gambling firm has been fined £442,750 after anti-money laundering and social responsibility failures were uncovered. The Gambling Commission has also issued TonyBet with a warning and ordered that it undergo a third-party audit.
Announcing the regulatory action, the Commission detailed a number of unfair terms listed on TonyBet's website. The operator stated that it may request identification documents for all withdrawals, although it did not insist on the same checks earlier on in the business relationship. As a result, it was able to accept deposits from potentially vulnerable people while hampering withdrawals.
In addition to this, it claimed that it could confiscate winnings from consumers that failed to provide AML documentation within thirty days. According to TonyBet, it considered accounts to be dormant after six months of inactivity. Legally, accounts can only be deemed dormant after twelve months without use.
An investigation carried out by the regulator learned that TonyBet had failed to identify and interact with customers that could have been at risk of experiencing gambling harms. These social responsibility failures put potentially vulnerable customers at risk and fell far short of regulatory standards.
A number of anti-money laundering failures were also detailed. TonyBet neglected to conduct adequate risk assessments of the business being used for money-laundering and terrorist financing. It also failed to ensure that it had appropriate policies, procedures and controls in place to prevent money laundering and terrorist financing.
While no evidence was found of criminal funds being accepted by the business, its poor risk assessments were still enough to warrant a steep penalty. The Commission did note that the licensee has begun a program of improvements following the investigation, and has cooperated with its enquiries throughout.
VBET Fined
The regulator is keen that other operators heed this case as a warning, and review their own procedures to ensure that they are not guilty of the same failures. In recent years the Commission has expressed its growing frustration at encountering the same shortcomings at operators, in some cases numerous times. Speaking on the watchdog's behalf, Executive Director of Operations Kay Roberts said:
"Not only does this case illustrate our drive to clamp down on anti-money laundering and social responsibility failures, but also highlights action we will take against gambling businesses who fail to be fair and open with customers."
The fine comes at a turbulent time for the UK's gambling industry. The government is expected to publish its white paper on gambling reforms within the coming weeks, the result of a review that has been ongoing since December 2020. Campaigners have called for stricter regulation to combat rates of problem gambling, although industry lobbyists have warned that this could push consumers into the open arms of black market operators.
The regulator's enforcement action against TonyBet comes just a day after it issued a regulatory settlement in lieu of a penalty against betting and gaming operator Vivaro Limited. Trading as VBET, the gambling firm is set to pay £337,631 following a series of failures. In its statement, the regulator said that the full sum of the penalty will be directed to socially responsible causes.
The Commission's investigation, which followed a compliance assessment carried out in April 2021, again uncovered shortcomings in the operator's processes aimed at preventing money laundering and safer gambling. Vivaro's failure to comply with license conditions and codes of practice are dated to between October 2020 and June 2021.
Social responsibility failures included insufficient controls to protect new customers and to consider high velocity spend and duration of play. One customer was allowed to deposit and lose £4000 in four days. Vivaro was unable to adequately identify at-risk customers and undertake interactions. Its automatic system suspension only related to financial triggers.
Staff resources for customer interactions were insufficient, and the operator was found to rely heavily on email interactions when customers hit safer gambling alerts. Vivaro's recordings were found to be poor, and it did not evaluate customer use and impact of responsible gambling tools or customer interactions for effectiveness.
AML Failings
Vivaro was found guilty of the following anti-money laundering failures. Customers were able to deposit significant sums of money before 'know your customer' checks were carried out. Staff were not given adequate guidance on how to verify Source Of Funds and what documents should be requested. AML trigger levels were also deemed to be too high to effectively manage associated risks.
The Gambling Commission reviewed the AML checks that customers were subject to during the compliance assessment, and found that these were ineffective in establishing the SOF being used. Bank statements were not scrutinized and Vivaro relied heavily on winnings from other operators.
In one instance, a customer was able to deposit £14,850 in two months without adequate SOF checks being established. Another customer offered a bank statement showing a balance of over £270,000 that they claimed to be winnings from another betting account. Vivaro failed to consider the risks associated with recycled winnings and carried out no additional checks to confirm the origin of the funds.
Another customer was allowed to gamble with funds that had originated from crypto currency without the risks associated being properly considered. Commission officials consider crypto currency to be high risk and that funds should be subject to further investigation. The regulator did state that no evidence of criminal spend was identified.
All gambling businesses operating in the UK are regulated by the Gambling Commission, which oversees the issuing of operating licenses. Operators must act in accordance with the licensing objectives, which are to prevent gambling from being a source of crime, ensure that gambling is conducted in a fair way and to protect children and vulnerable people from gambling harms.
Source: Read Full Article