Barcelona, Spain, September 4, 2023 — SUZOHAPP is excited to exhibit for the first time at the SBC Barcelona Summit taking place from September 19-21 at the Fira Montjuic in Barcelona.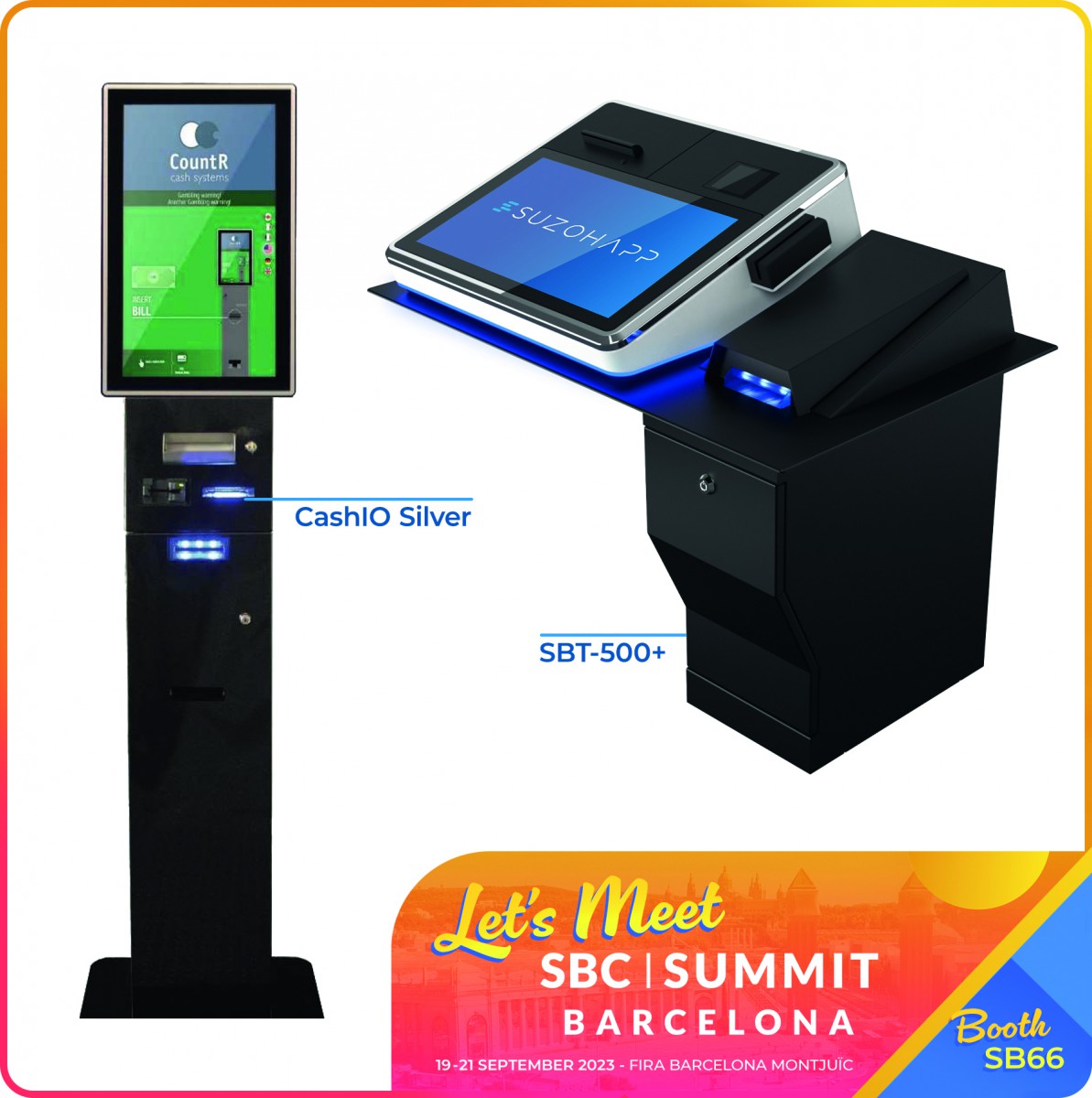 The event provides an ideal platform for industry professionals to connect, collaborate, and explore the latest trends and innovations in the sports betting market.
At the Summit, SUZOHAPP will be showcasing its cutting-edge sports betting ecosystem, a comprehensive solution that covers the entire life cycle of a bet, ensuring a seamless betting experience with automated processes, from cashier to bet to payout. Visitors can expect to see a wide range of terminals, including the SBT-500+ bar top model, the SBT-OTC over-the-counter unit and the Cashio Silver cash redemption terminal by CountR.
Further highlights of SUZOHAPP's display at the summit are the ITV-9000, an advanced scratch instant ticket vending machine for lottery operators, and a wide selection of Custom printing solutions specifically tailored for the betting market.
"We are excited to showcase our innovative sports betting ecosystem at the SBC Barcelona Summit for the first time," said Tim Kennedy, Vice President of Sales at SUZOHAPP. "We are committed to providing advanced solutions that enable operators to maximize their returns and elevate the overall betting experience for players. We look forward to demonstrating our capabilities to industry professionals and exploring opportunities for collaboration and growth."
As part of the summit, Tim Kennedy will be a speaker on a panel on September 21, where he will discuss the evolution of omnichannel strategies and their impact on player experience.
To learn more about SUZOHAPP's sports betting ecosystem and its benefits, visit booth SB166.
About SUZOHAPP
SUZOHAPP is a world leader in the manufacturing and distribution of gaming, amusement, and sports betting products.  Serving operators and OEMs for over 60 years, SUZOHAPP carries a vast portfolio of components available for immediate distribution and for developing custom built solutions.  More information, along with a comprehensive online components catalogue, is available at www.suzohapp.com. SUZOHAPP is owned by affiliates of ACON Investments, L.L.C., a Washington, D.C.- based international private equity investment firm that has responsibility for managing approximately $5.5 billion of capital. For more information, visit www.aconinvestments.com.
Source: Read Full Article