Online bookmaker Paddy Power has been fined by the Gambling Commission after it sent push notifications to customers who had self-excluded. The operator has been ordered to pay £490,000 after an investigation carried out by the regulator uncovered social responsibility failures. The fine is the latest in a spate of penalties doled out by the Commission this year.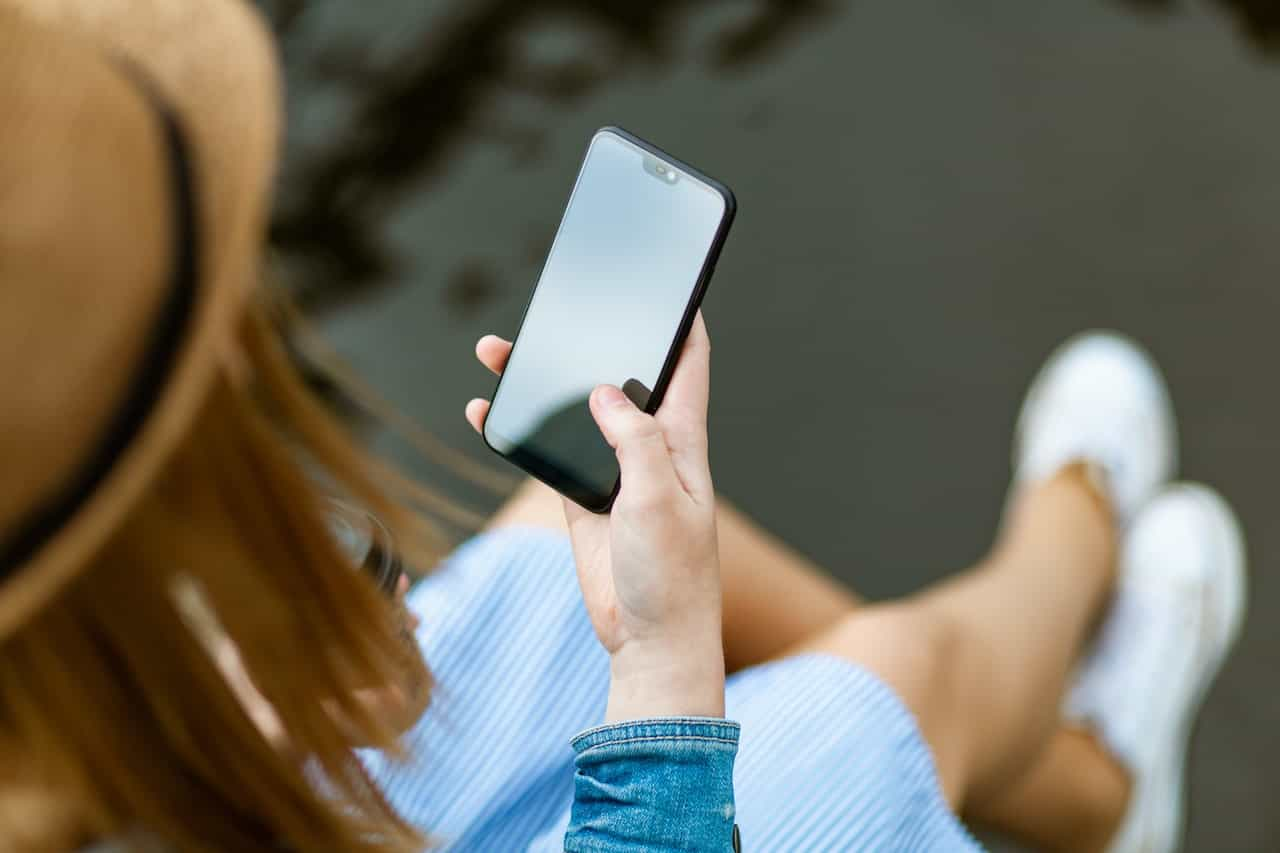 Paddy Power sent notifications offering customers the opportunity to bet on a Tottenham Hotspur versus Leeds United match. ©George Dolgikh/Pexels
Self-Excluded Customers
The Gambling Commission has ordered PPB Counterparty Services Limited to pay £490,000 after it was discovered to have promoted its products to vulnerable customers. The operator, which trades as Paddy Power and Betfair, sent out push notifications to Apple devices linked to customers who had self-excluded.
Issuing a statement on Paddy Power's actions, the gambling watchdog revealed that the breach took place on November 21st, 2021. The operator's app sent out push notifications offering enhanced odds for bets on an English Premier League football match to devices linked to GAMSTOP registered accounts, as well as to customers who had self-excluded through the license holder.
Shortly afterwards, the operator notified the Gambling Commission of its breach and an investigation was launched into the social responsibility failure. The Commission ruled that Paddy Power had breached rules requiring all gambling operators to take reasonable steps to prevent any marketing materials from being sent to self-excluded customers.
Gambling firms must remove the names and details of self-excluded customers from their marketing databases within two days of receiving completed self-exclusion notifications. The license-holder accepted that the breach had taken place but took an appeal over the penalty to the First-Tier Tribunal. Paddy Power later dropped the appeal, agreeing to pay the financial penalty.
Paddy Power also agreed to instruct an independent third party to carry out an audit of its marketing communication processes and procedures, which it will finance itself. No complaints were received from customers over the matter. The Commission noted that Paddy Power had been proactive in notifying it of the incident, and had been cooperative throughout the investigation.
Consumers who are struggling to control their gambling can use self-exclusion as a self-help tool. All operators are required to offer this option through their own schemes, as well as via the multi-operator self-exclusion scheme for their sector. For online operators, this is GAMSTOP.
More Fines Issued
Remarking on the case, the Gambling Commission's Executive Director of Operations, Kay Roberts, explained why the breach was a serious one. While the Commission did not find evidence to show that any of the self-excluded customers were allowed to gamble after receiving the notification, Paddy Power's actions did carry the potential to cause significant harms. Roberts stated:
"Although there is no evidence the marketing was intentional, nor that all the people with apps saw the notification or that self-excluded customers were allowed to gamble, we take such breaches seriously. We would advise all operators to learn from the operator's failures and ensure their systems are robust enough to always prevent self-excluded customers from being sent promotional material."
Speaking on behalf of the operator, CEO of Flutter Entertainment in the UK and Ireland Ian Brown apologized for the mistake. He added that it is Flutter's ambition to lead the industry in safer gambling. Flutter Entertainment, which also runs high-profile brands PokerStars, FanDuel and Sky Betting and Gaming, was created in 2015 as part of a merger between Paddy Power and Betfair.
Paddy Power's £490,000 fine is not the only sanction to be issued by the British regulator this May. Earlier on in the month, an investigation found Skill On Net Limited guilty of social responsibility and anti-money laundering failures. The operator, which is responsible for fifty websites, was ordered to pay £305,150. The full sum of the fine has been directed towards socially responsible causes.
In April, TGP Europe was fined £316,250 over similar anti-money laundering and social responsibility failures. March saw the regulator issue heftier fines. 32Red and Platinum Gaming, both part of Kindred Group, were ordered to pay £7.1 million. Three gambling businesses operated by William Hill Group were fined a total of £19.2 million, the largest penalty ever issued by the Gambling Commission.
Pressure on Industry
The Gambling Commission's latest spate of fines for rogue operators comes at a turbulent time for the industry. The sector is facing increased scrutiny as businesses are expected to shape up. In April, the government published its long-awaited Gambling Act Review white paper, outlining tighter restrictions and reforms.
The proposed changes, which are intended to combat problem gambling, include a statutory levy on gambling firms to help fund public health initiatives, an online slot stake limit set between £2 and £4 for young adults and reinforced affordability checks. The reforms will now be subject to a round of consultations before coming into force in the summer of 2024.
Announcing the changes, culture secretary Lucy Frazer spoke about how the gambling landscape has evolved since current legislation was introduced in 2005. Online gambling has become a thriving industry, but it is clear that the rules governing it are now outdated. It is key that new legislation is better able to protect consumers from harm without infringing upon customers who gamble safely. Frazer added:
"At the heart of our Review is making sure that we have the balance right between consumer freedoms and choice on the one hand, and protection from harm on the other. It has become clear that we must do more to protect those at risk of addiction and associated unaffordable losses."
However, some campaigners believe that the changes do not go far enough. Labor MP Carolyn Harris, who chairs the Gambling-Related Harms APPG, has called for reforms to be put in place immediately. Liz Ritchie, co-founder of the Gambling with Lives charity welcomed the reforms, but added that much more needs to happen to combat harms.
Source: Read Full Article