Home > Legal & compliance > Compliance > NSW charts The Star's progress one year on from Bell review
A report into The Star Sydney's progress on recommendations from the Bell report found the casino has implemented 22 of the 30 recommended measures.

The report was undertaken by the New South Wales (NSW) Minister for Gaming and Racing. It was released almost exactly one year on from the publication of the Bell report.
The eight remaining recommendations are currently in progress.
The 30 total recommendations spanned from The Star ending the provision of free liquor to patrons as an inducement, to updating anti-money laundering (AML) and social responsibility rules.
Wide-ranging misconduct
After The Star was declared "unsuitable" to hold a casino licence in NSW, 30 measures were set out for improvement.
The Bell report revealed wide-ranging misconduct at the casino. Among the most serious infringements were risk management failings and producing false documents.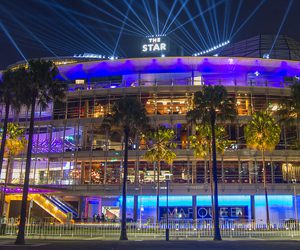 In the weeks after its publication, the NSW Independent Casino Commission – which was set up in the wake of the Bergin inquiry – appointed Nicholas Weeks as casino manager. This followed The Star's indefinite licence suspension and AUS$100m penalty.
The Star acknowledges report
In acknowledging the report, The Star said it will continue to work with regulators "in relation to its remediation initiatives".
The Star highlighted a section of the report concerning the timeline for implementing the recommendations.
"…many of the recommendations are multi-faceted, with complex workstreams which require longer time frames to allow for effective implementation and monitoring," read the report.
"In addition, many of the recommendations are expected to be built into The Star's remediation plan, which is in the process of being finalised."
Uncompleted recommendations
One of the recommendations concerns The Star introducing carded play at the casino. The measure will enter effect in August 2024. Currently, Liquor & Gaming NSW is providing technical guidance about how exactly Star should implement it.
Last month, Daniel Andrews, the Victorian Premier announced a similar measure. This was imposed on all electronic gambling machine operators in the state.
Bell also recommended The Star develop a system for identifying whether patrons are "not normally a resident in New South Wales". The casino was also asked to update its training.
Source: Read Full Article